Neue Veröffentlichungen 2021 /// New releases 2021 /// Naeche Bbublekadseoonan 2021:
TREE 2. Album, 5/2021
DSILTON 1. Album

Mathias Rüegg
SOLITUDE DIARY





Release Dezember 2020



______________________________


MAX NAGL 5
PDORVK




Max Nagl: Saxophone / Saggsofoone
Martin Eberle: Trompete / Ddrommbbeedn / trumpet
Phil Yaeger: Posaune / Bbosaaon / trombone
Georg Vogel: Klavier / Glawiia / piano
Gregor Aufmesser: Kontrabass / Konnddraboss / double bass



Release Okt. / Oct. / Oggdd.Rude Noises 030, 2020



Review Downtown Music Gallery
The Max Nagl 5 (MN5) features Mr. Nagl on alto sax & compositions, Martin Eberle on trumpet, Phil Yaeger on trombone, Georg Vogel on piano and Gregor Aufmesser on bass. Austrian saxist & composer appears to keep busy leading several different bands/projects of assorted Austrian musicians as well as the occasional solo effort. His ongoing Rude Noises label has just hit their 30th release since they began around 1996 with even more earlier discs on Extraplatte,Leo and Hat labels. Most of the music on this disc was composed by Mr. Nagl as well as the opening piece by Anthony Braxton. The other members of this quintet are most-likely also from Austria, Mr. Eberle & Mr. Yaeger, are both found on some previous discs Max Nagl. The opening piece, "23B" was written by Braxton and it has the quintet playing their lines tightly together like some uptempo chamber group. The piano & contrabass are the rhythm team which outline the piece and hold the bottom together and later features a sterling, quick-witted piano solo. It is Mr. Nagl's shrewd composing that is on full display here. On the title track, the two horns, piano and bass are again playing through some challenging chamber-like parts while the sax, horn & piano all weave in their own odd lines in between the written parts. Each piece consists of three members of the quintet playing unison lines while one member solos with the bass usually holding down the center. The more or the closer I listen, the more I hear some ingenious way that Mr. Nagl as added some unexpected twists or spice to what we think might happen. One the highlights here is pianist Georg Vogel who takes a number of truly inspired solos. Special thanks to Max Nagl who sends us these gifts from the Creative Gods once  or twice a year and keeps us serious listeners ever-engaged. - Bruce Lee Gallanter, DMG

______________________________


GEOGEMA
Vol. 1




Gerald Preinfalk: Alt- & Sopran Saxophon / Alto & Sopranosaxophone / Allt & Sobbraansaggsofoon
Georg Vogel: M-Claviton & Klavier / piano / Glawia
Matheus Jardim : Schlagzeug / drumset / Dsaegl



Release Feb. 2020 / Jazzwerkstatt Records
/// www.jazzwerkstatt.at ///



______________________________

TREE
Between a Rock and a Hard Place




Georg Vogel: Klavier / piano / Glawiia
Andreas Waelti: Kontrabass / double bass / Konnddraboss
Michael Prowaznik: Schlagzeug / drumset / Dsaegl



01 DHAU - Georg Vogel
02 F.B. - Georg Vogel
03 NYPPVT - Andreas Waelti
04 Hannes - Georg Vogel
05 Between a Rock and a Hard Place - Andreas Waelti



Release May 2019 / Boomslang Records
www.traps.at



//// BUY //// KAUFEN //// KAFFM ////



_______________________________


GEORG VOGEL SOLO PIANO
live at moers festival (2018)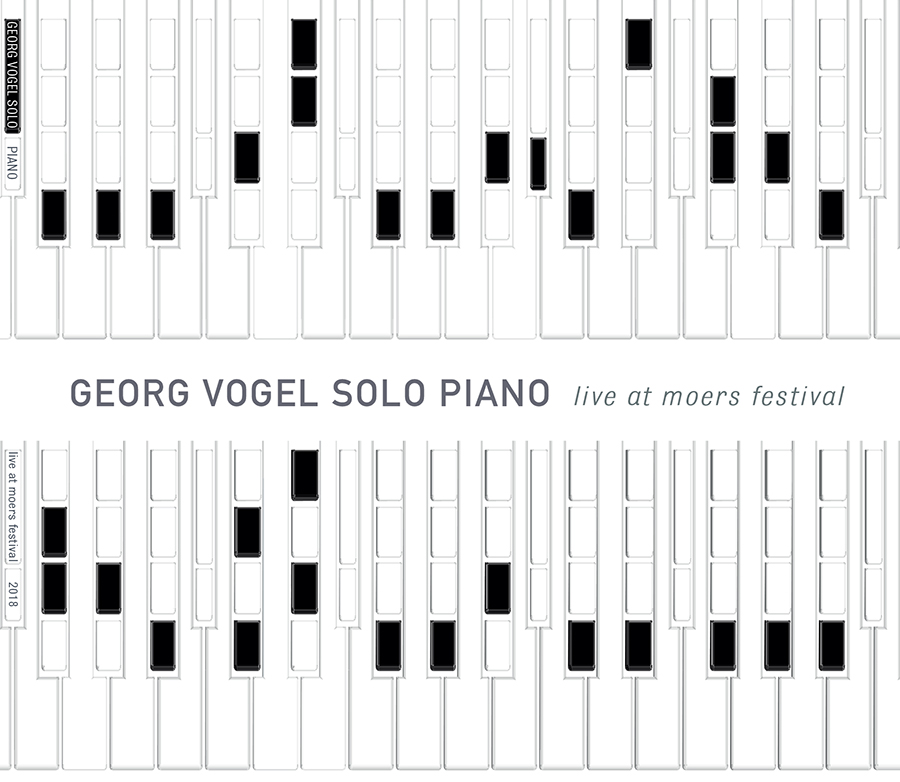 Georg Vogel: Klavier / Glawiia / piano in 31ET



Ferry Fahrsept I - Georg Vogel
Malend in Neon Fragment I -
David Dornig
bbed (Gebbd as dFish) - Georg Vogel
Malend in Neon Fragment I -
David Dornig
Halogenflügel - Georg Vogel
M0 - Georg Vogel
Fischschahiddn & Ferry Fahrsept II -
Rudolf Kronegger / Georg Vogel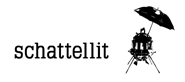 /// BUY //////// KAUFEN //////// KAFFM ///



Dieses Solo Live Set entstand am moers festival 2018 im Studio des Moerser Schlosses am 20. Mai durch die erstmalige Ermöglichung einen 31-Ton gestimmten Konzertflügel für das Repertoir von Dsilton zu verwenden. Speziellen Dank an Tim Isfort für den Vorschlag sowie Sebastian Schwenk und dem Team des moersfestival sowie an Joachim Heringer für das Stimmen des Klaviers & Dank an David Dornig für den Sound. //
This solo live set happened at moers festival 2018 at Schloss Studio Moers May 20 through the possibility of using a 31tone tuned grand piano for the repertoir of Dsilton. Special thanks to Tim Isfort for proposing this and to Sebastian Schwenk and the team of moers festival as well as to Joachim Heringer for tuning the piano & thanks to David Dornig for the sound. //
Des Solo Live Set iis aofgnumma am moers festival 2018 im Schloss Studio Moers am 20. Mai iwan Umschdonnd an 31-Ddoon gschdimmdn Flügel fias Dsilton-Rebbaddoaa fawenndn dskenna. Schbedseelles Dongngkschee in Tim Isfort fian Foaschlog, wiaram Sebastian Schwenk undm moers festival Ddiim, aa in Joachim Heringer & Dongngkschee in David Dornig fian Glongng.



c gv
_______________________________





Gerald Preinfalk's PRINE-ZONE live @ Saalfelden Jazzfestival (2017)
Savina Yannatou: Stimme / Schdimm / voice
Gerald Preinfalk: Saxophone / Saggsofoone / saxophones Komposition / Kommbbosedseoon / composition
Georg Vogel: Tasten / Ddassdn / keys
Vinicius Cajado: Bass / Boss
Matheus Jardim: Schlagzeug / Dsaegl / drumset
Thomas Frey: Flöte / Fleeddn / flute
Dimitrios Polisoidis: Bratsche / Braadschn / viola
Christoph Walder: Horn / Hoann / horn
Michael Moser: Cello / Dschello



/// Jazzwerkstatt Records /// (2018)
_______________________________

DUFT





Georg Vogel: Rhodes, Clavinet, Synthesizer
Raphael Preuschl: E-Bass, Kontrabass, Cello
Michael Prowaznik: Schlagzeug



01 Dunst - 11'16" (Georg Vogel)
02 Interlude 3 - 6'37" (Georg Vogel)
03 Zug - 11'16" (Georg Vogel)
04 Lill & Huhuh - 3'54" (Georg Vogel)
05 Soft - 4'59" (Georg Vogel)
06 Duft - 5'11" (Georg Vogel)
07 Komet - 4'25" (Raphael Preuschl)




// KAUFEN //////// BUY ////// KAFFM ////
_______________________________



FLOWER




Georg Vogel E-Piano,
Raphael Preuschl
E-Bass & Bass Ukulele,
Michael Prowaznik Schlagzeug



01. Intro (Interlude 3) 0:58 (Vogel)
02. Schattellit 4:11 (Vogel)
03. Interlude 1 0:55 (Vogel)
04. DD FuzzExt. 3:15 (Preuschl)
05. Interlude 3 2:10 (Vogel)
06. 6D 5:55 (Vogel)
07. Interlude 2 0:45 (Vogel)
08. Flower 5.28 (Prowaznik)
09. Oh 4:34 (Vogel)
10. VideoClerks 4:51 (Preu./Pro.)
11. Smoke Stack 3:51 (Hill)
12. Kompakt 2:19 (Vogel)
13. Interlude 4 3:31 (Vogel/Preu./Pro.)
14. Panaroia 4:10 (Preuschl)
15. Outro 4:43 (Vogel/Preu./Pro.)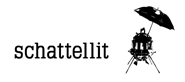 /// KAUFEN //////// BUY ///// KAFFM ////


_______________________________

VIENNA PROJECT (2010)
Wolfgang Schiftner Alt-Sax,
Christoph Pepe Auer Alt-Sax,
Georg Vogel Klavier,
Nicolas Letman- Burtinovic Bass,
Herbert Pirker Schlagzeug,
Jakob Sigl Aufnahme,
Mix & Mastering 03-06 2009
bestellen / order
www.sessionworkrecords.com
=> Archiv


_______________________________

Flower unterstützt durch: