News Sign In
eintragen /// aedrong
-

M-CLAVITON D157
(fam. 2024)



E-CLAVITON B159
(fam. 2023)



M-CLAVITON D126
(fam. 2022)
-

A-CLAVITON A159
(2022, in da Veaggšdod- boed iss sovaed)



Fünfoktaviges Akustik-Claviton /
Five-octave acoustic Claviton /
Fimfoggddaafigs Akussdikk-Glaveddoon
-




























































M-CLAVITON D64
(2021)

Zweioktaviges Midi-Claviton /
Two-octave Midi-Claviton /
Dsvoaoggddaafigs Midi-Glaveddoon
- 4. Generation / Genaradseoon



c IfkE
-





E-CLAVITON A159
(2020)




Fünfoktaviges Elektro-Claviton /// Five-octave electric Claviton ///
Fimfoggddaafigs Eileggdro-Glaveddoon


c IfkE



Detaillierte Präsentation in der letzten Ausgabe von ETP ///
Detailled presentation at the recent edition of ETP ///
Deddailliiadde Bresennddadseoon in da leddsdn Aosgop fo EDB



-






















M-CLAVITON C183
(2019)



3. M-Claviton Generation - Fünfoktaven-Ambitus mit gewichteter Tastatur /// 3rd Generation of M-Clavitons with a five octave range and weighted keys /// 3. M-Claviton Genaradseon - Fimfoggdaafm-Ammbeddus miid ana gvichchdadn Dassdaddua.
(2019)





c IfkE
-

M-CLAVITON B147
(2019)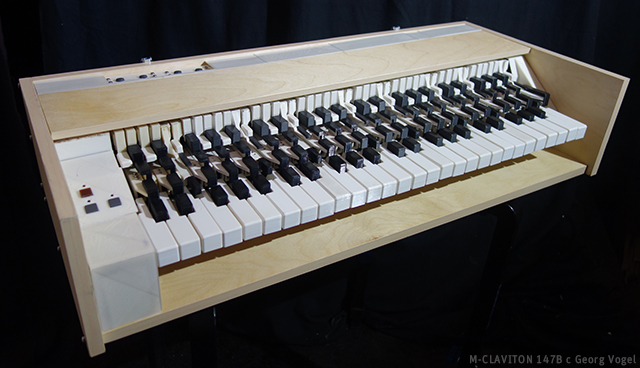 c IfkE

M-Clavitone C183 & B147:


c IfkE
-

M-CLAVITON A147
(2018)



c IfkE
-








Valentin Duit´s
M-CLAVITON B134
(2021)




c CoZo



Vieroktaviges digitales Claviton der zweiten Generation // Four-octave digital Clavitone of the 2nd generation // Fiiaoggddaafigs digiddaales Glaveddoon fo da 2. Genaradseoon
-




INSTRUMENTARIUM @
D S I L T O N

2021: E-Claviton 159, M-Claviton 183, M-Claviton 147B, Rhodes




c ECZ
-

2019: M-Claviton 183, M-Claviton 147B, Clavinet




c ECZ
-

2018 III: M-Claviton 147, Midi-Keyboard, Clavinet






2018 II: M-Claviton 147, Kawai MP4, Clavinet




2018 I: M-Claviton 147, Clavinet, Rhodes, Kawai MP4, Flügel


c gv




Clavinet: 7-Limit Reinstimmung
Kawai MP4: 24-max 27. aus 31ET & 7-Limit Reinstimmung.
M-Claviton 147: 31ET



c gv - M-Claviton 147A & 8 string
31-tone guitar (David Dornig)
-




Stimmungskonzept für Zwölftasten-Instrumente ////// Tuning concept
for twelfe-keyed instruments /////

31ET FLÜGELSTIMMUNG /// 31ET PIANOTUNING Dsilton & Solo-Piano am /// at moers festival

von der CD // from the CD // foda CD:
GEORG VOGEL SOLO PIANO
live at moers festival (2018)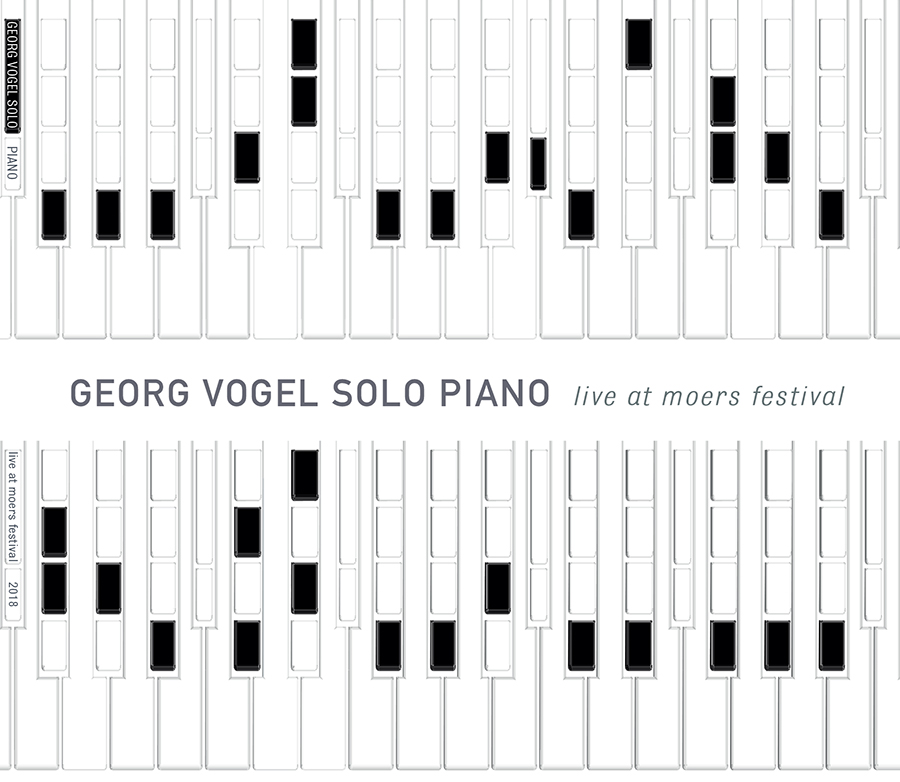 Georg Vogel: Klavier in 31ET
-

////// ÜBER DIE EINZELNEN STIMMUNGEN //////
////// ABOUT THE TUNINGS //////
////// WIA GSCHDIMMD WEAHD //////

TUNING THE NOTES OF THE PIECE DSILTON BY EAR

Excerpt of the recital of the ensemble Dsilton at the symposium "Microtones - Small Is Beautiful" of Ekmelic Music Societyin Salzburg, June 30. 2017.
////////////////////////////////////////////////////////////
Auszug aus dem Vortrag von Dsilton am Symposium "Microtones - Small Is Beautiful" der Ekmelic Music Society in Salzburg, 30. Juni 2017.
> Stimmung der Tongruppierung des Stücks Dsilton nach Gehör (engl.)
/////////////////////////////////////////////////////////////
> De Dsilton Toungrubbm nochng Gehea schdimma (engl.)
Ofong fom Foadrog fo Dsilton am Symposium "Microtones - Small Is Beautiful" - Ekmelic Music Society
in Soedsbuak, 30. Juni 2017




(2017)
-

////// Vor dem M-Claviton //////
////// Prior to the M-Claviton//////
////// Foam M-Claviton //////

Über die Umsetzung der Kompositionen von David Dornig auf
enharmonisch gestimmten zwölftastigen Instrumenten
FINKOSTAR & PRISMASCHATTEN AUF RHODES UND MP4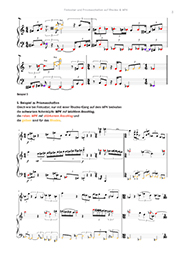 (2017)

0,4 mb herunterladen //// download //// owahoen
-

2017: v/f.o.n.u.: Kawai MP4, Clavinet, Rhodes


c gv

2016: v/f.o.n.u.: Kawai MP4, Clavinet, Clavinet


c Marie Jecel
-
Der enharmonische Tonvorrat ist auf den verwendeten zwölftastigen Instrumenten unterschiedlich verteilt. Oktavenweise unterschiedlich bei Clavinetten und Rhodes und einheitlich bei dem 24-tönig programmierten Digitalpiano.
/////////////////////////////////////////////////////////////
On the twelve-keyed instruments the enharmonic notes are tuned in various ways: octav-wise unequally at the clavinets & the rhodes and identically at the 24-note programmed digital piano.
/////////////////////////////////////////////////////////////
Da enamoonischsche Ddoonfoarod is aof de dsveifddassdigng Insdrumenndde aof mearane Oaddn aofdaed. Fiar a iede Oggdaaf onndassd baem Glavenedd & Rouds und in olle Oggdaafm glaech baem 24-Ddoon brogrammiadn Digeddaalbbeaano.
-

EINUNDDREISSIGTON TASTENINSTRUMENTE /// THIRY-ONE-TONE KEYBOARD INSTRUMENTS /// OANADRAESSKDDOON DDASSDNINNSDRUMENNDDE

Die Clavitone sind von Georg Vogel gebaute Tasteninstrumente mit 31 Tönen pro Oktave.
Die Tastenaufteilung orientiert sich an dem Prinzip der Unter- und Obertasten, wobei die letzteren mehrfach unterteilt sind. Die Aufteilung folgt der quinttemperierten viertelkomma-mitteltönigen Reinterzstimmung, also der Stauchung der in Stapelung ursprünglich die tertiale Terz 81/64 erreichenden 3/2-Quinten auf das kleinere Verhältnis der quintalen Zielterz 5/4, bis zur Überlappung der # & b ausgedehnten, mittels ut zu fa bzw. fa zu ut mutierenden Quarten-Kette bis a## und gbb, welche in diesem einunddreissigtönigen Aussschnitt in geringfügiger Anpassung als Visualisierungsbasis der hauptsächlich verwendeten gleichstufigen Einunddreissigton-Stimmung verwendet wird.
Jedes tonale Glied dieses zirkulären Systemes ist dabei einerseits eindeutig diatonisch benennbar und durch alle möglichen Solmisations-Zuordnungen in variablen hexa- & tetrachordalen Nachbarschaftsfeldern verortbar sowie außerdem auch mittels tonhöhenvariierender enharmonischer Vertauschung als spezifische Intonation analysier- und verwendbar.



Die Claviton-Tastatur basiert somit auf den folgenden 3 Schritten:



I) Schaffung eines Ganzton//Halbton Tonraumes ausgehend von 3/2



II) Strukturierung als 3 überlappbare Tetrakorde TTS (ut-re-mi-fa), TST (re-mi-fa-sol) & STT (mi-fa-sol-la), zusammengefasst als Hexachord (ut-la) - wiederum überlappend über die ut-fa Mutation als Quartenkette



III)1/4 Komma-Stimmung, also die Intonation der gr. Terz als 5/4 und die gleichmäßige Temperierung der Quinten, und die Fortspinnung der ut-fa Quartenkette



Die verfügbaren Instrumente existieren in grundsätzlich drei verschiedenen Ausführungen; die Klangerzeugung und Verstärkung funktioniert einerseits elektrisch, weiters digital sowie akustisch und elektrisch.



/ // / / // / // / / // / / // / // / / // / / // / // / // / // / / // / // / / // / / // / // / / // / / // / // / // / // / / // / // / / // / / // / // / / // /
The Clavitones are 31 tone per octave keyboards built by Georg Vogel. The keyboard-layout is organised using white and multiple divided accidental keys. The black keyrows are subdivided based on the quarter-comma meantone temperament, meaning equally flattened stacked 3/2-fifths in order to reach the quintal third 5/4 instead of 81/64 until overlapping the sharps and flats via an ut-fa & fa-ut mutating chain of fourths from a## & gbb onwards, which is used in this thirtyone-tone frame as a base of visualisation- with a slight deviation in order to close the chain to a circulating system.
Every tonal element can be named diatonically and can be located within a diatonic neighborhood via solmisation based on interlocked tetrachords forming hexachords as well as beeing used as speciffic intonations via the enharmonic change.



The Claviton keyboard bases on the following 3 steps:



I) Creation of a tone/semitone tonal space using the intervall 3/2



II) Structuring as three overlapping tetrachords TTS (ut-re-mi-fa), TST (re-mi-fa-sol) & STT (mi-fa-sol-la), that form together the hexachord (ut-la) - again overlapping via the ut-fa mutation as a chain of fourths



III)1/4 comma tuning, the intonation of the major third as 5/4 and the equal tempering of the fifths, and the continuation of the ut-fa chain of fourths



The available instruments exist basically in three different editions; sound creation and aplification works electrically, acoustic/electrically or electronically.








c IfkE



/ // / / // / // / / // / / // / // / / // / / // / // / // / // / / // / // / / // / / // / // / / // / / // / // / // / // / / // / // / / // / / // / // / / // /
De Glaveddoone sand naexbaode Ddassdninsdrumenndde miid am oanadraesskfoxxŋ Ddoonfoarroot bbro Oggddaaf, baod f. Georg Vogel. De Dassdadduua foegd da 1/4-Komma mesoddooniššn Raenddeaddsšdimmung, oeso glaexmeessik gšdaoxxde 3/2-Gvinndn fia de gvinnddaale 5/4 Ddeadds onšdodd fo 81/64, biis dsua Ivalobbuŋ fo da ut-fa & fa-ut muddiiandn Graeds- und B-Gvaaddnkeddn obb a## & gbb, vos in dem Oanadraesskddoonromen oes Visualisiiaruŋsbaasis favennd vead- miid ana gloan Adabbdseoon dass oes dsiakuleeas Sissddeem favennd vean ko.
A ieeds ddonaales Elemennt is asoo gloa enamooniš benennboa und in ana diaddooniššn Noxxboašofft faoddboa und vaeddas aa iva de innddonadseoonsvareiiarende enamoonišše Faddaoššung favenndboa.



De Glaveddoon-Ddassdadduua basiiad oeso aof de foegendn 3 Mosnomen:



I) Šoffung fo am Gonsddoon/Hoebddoon Ddoonraom aof da Baasis fo 3/2



II) Šdruggdduriiaruŋ oes 3 ivalobbboare Ddeeddrakoade TTS (ut-re-mi-fa), TST (re-mi-fa-sol) & STT (mi-fa-sol-la), dsommgfossd oes Heggsakoad (ut-la) - viidarum ivalobbend iva de ut-fa Muddadseoon oes Gvaaddnkeddn



III)1/4 Komma-Šdimmuŋ, oeso de Innddonadseoon fo da gr. Ddeadds oes 5/4 und de glaexmeessige Ddemmbbariiarung fo de Gvinndn, und de Foaddšbinnung fo da ut-fa Gvaaddnkeddn



De aegseddsdn Innsdrumenndde eggsesddiian oanasaeds eileggdriš, vaeddas digeddaal viar aa akussdiš/eileggdriš.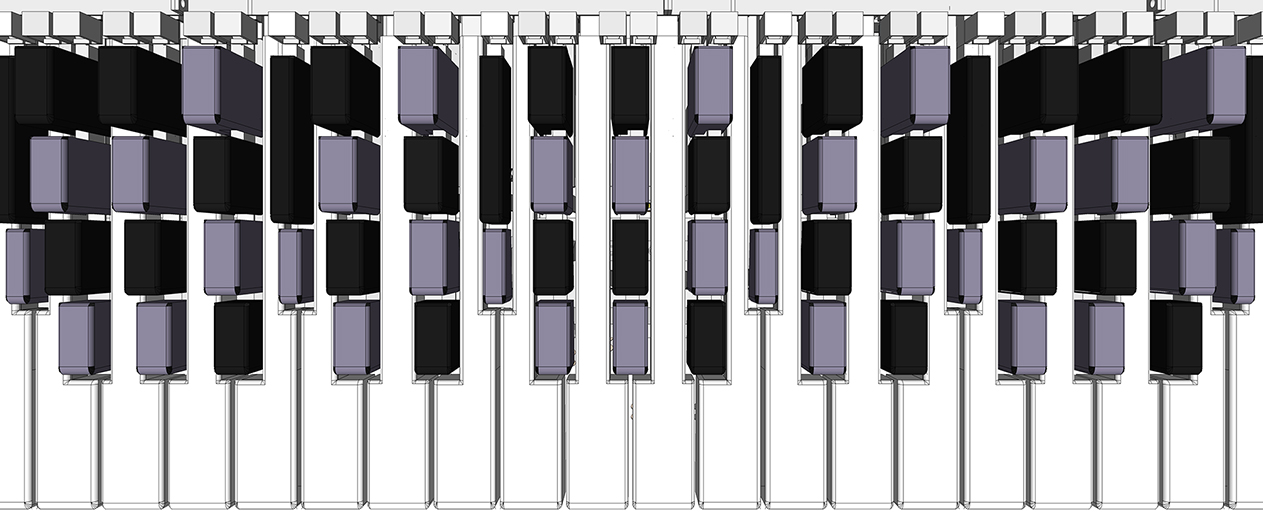 -
# (lilagrao) & b (švoadds) - c IfkE



c IfkE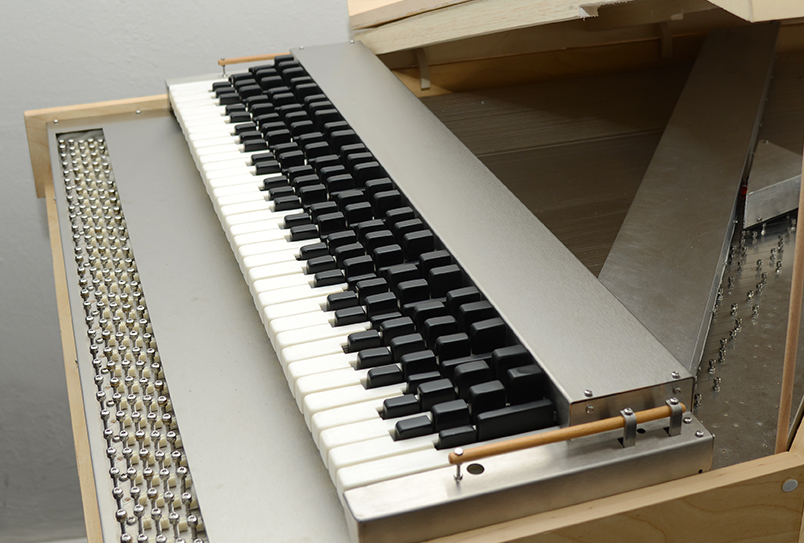 c IfkE



E-CLAVITON RECITAL
Georg Vogel live @ Erbsenfabrik, Turnhalle 2020



E-Claviton Premiere /// Eileggdro-Glaveddoon Bbremieea



SEMMBBAE (Georg Vogel)








IWAN BAANAS II (Georg Vogel)

Vierhändiges Arrangement der sechstimmigen Komposition - mit dem M-Claviton 183 als digitales Hammerklavier in einer Bauweise von Sieben Oktaven, Holzkorpus mit Metallverstrebungen, paraleller Saitenbespannung, Prellmechanik mit Filzhämmern, 2,65m Länge, 3-4t Zugkraft.... /// Four-handed arrangement of the six-part piece - using the M-Claviton as a digital Hammerklavier showing a compass of seven octaves, wooden corpus with metal braces, paralel stringing, felt hammers, 2,65m length, 3-4t tension... /// Fiiahenndiggs Araschmoo foda seggsschdimmigng Kommbosedseon - mim M-Claviton oesam digidaaln Hommaglawiia inana Baooadd fo siim Oggdaafm, Hoeddskoabbus miid Meddoefaschdreebungan, baralella Saeddnbeschbonnung, Brellmechaanik miid Fiidshemma, 2,65m long, 3-4t Dsuuk...


-

M-CLAVITON RECITAL 
Georg Vogel live @ MicroFest Huygens-Fokker Foundation Amsterdam 2019


-

M-CLAVITON RECITAL
Georg Vogel live @ RKH Wien 2019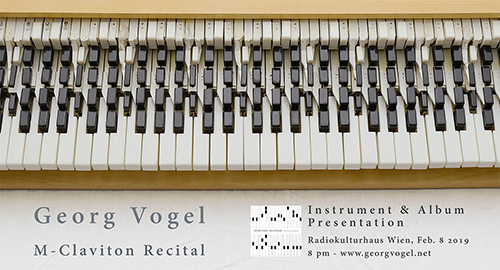 Präsentationskonzert des M-Clavitons C183 mit simuliertem Hammerklavierklang in variierenden Bauweisen, von Leichtbauart mit verbundener hoher klanglicher Brillianz und geringer Korpusmasse und Zugspannung und entsprechender Mechanik in verschiedenen Abstufungen bis hin zur Massivität eines Konzertflügels, bezugnehmend auf Instrumentenmodelle saitenanhämmernder Klaviere in dem Zeitraum von etwa 1790 bis 1890.
///
Bresenndadseonskonndseadd fom M-Claviton C-Hunndaddraeadoxxdsk miidam simuliadn Hommaglaviiagloŋŋ in vareiiarennde Baovaesn, fo Laextbaooat miid houa gloŋŋlixxa Brilliannds und gloana Koabbusmassn und Dsuukšbonnuŋk und entšbrexxenda Mehaanik in fašiidane Obšduufungen biis dsuaana Massiveddeet fo am Konndseatfliigl miid am Konneggs dsu Innsdrumenndnmodelle fo saeddnonhemmande Glaviiare im Dsaedraom fo dsiagga 1790 biis 1890.
///
Presentation-concert of the M-Claviton C183 with simulated hammerclavier sounds of variing types- from light connected with brilliant tones and low mass & tension and corresponding action in various levels to the massiveness of a concert grand piano. Modelled stringed piano instruments of the period 1790-1890 are used.




-

M-CLAVITON RECITAL 
Georg Vogel live @ openmusic Graz 2019 -

en-zug (Georg Vogel)

Zweistimmiger Ausschnitt des enharmonischen Rearrangement von Zug; in Vorbereitung für den zweiten Tonträger von Dsilton /// Two-part excerpt of the enharmonic rearrangement of the piece Zug; preparing for Dsilton´s second Album /// Dsvoašdimmiga Aosschnid fom enamooniššn Rearašmoo fo Zug; in Foaberaeddung fian dsvaeddn Ddoonddreega fo Dsilton.






























georgvogel.net/PROJEKTE-DSILTON.htm, YOUTUBE FACEBOOK